[precontent]
[two_third valign="middle" animation="none"]
XL Unloaders
[/two_third]
[one_third_last valign="middle" animation="none"]
[button linking="default" align="center" size="big" style="simple" type="wide" link="http://www.cstindustries.com/request/"]Inquiry[/button]
[/one_third_last]
[/precontent]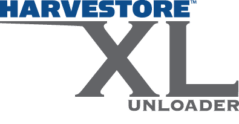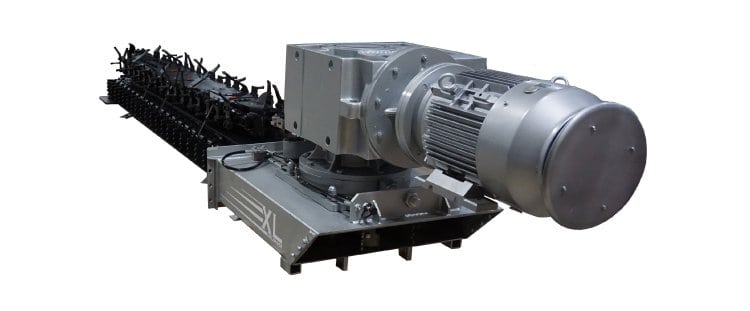 CST's Harvestore XL Unloader™ is more powerful, faster and efficient than the competition. 
[section class="border-top-bottom" background_repeat="no-repeat" background_position="left top" background_attachment="static" background_scroll="none"]
Harvestore XL Unloaders
The Harvestore XL Unloader was designed to meet the demands of today's modern feeding systems. Harvestore owners asked for a faster unloading system that compared to or beat the unloading speed of bags and bunkers. The answer is a technologically advanced unloader that is simply more powerful, faster and efficient than any Harvestore unloader before it.
The Harvestore XL 400 Unloader is capable of moving up to 400 pounds per minute of 55 percent moisture haylage*.  At that speed, farmers have a viable option to unload haylage as fast or faster than they can from a plastic silo bag or a concrete bunker.
Six main operational factors make the Harvestore XL Unloader series technologically improved and provide the foundation for lower maintenance and bigger, better and faster performance. They include:
[list type="icon" style="none" icon="angle-right" icon_color="#004a8d"]
Direct variable speed drive system

Power capacity more than double of previous Goliath® and Alliance® unloaders

Series 400 — 30 HP and Series 200 – 25 HP use three phase motors. Both can connect with 1-ph or 3-ph power sources using a new advanced phase inverter control system

Six unloader speeds that can be switched during operation

Direct arm drive system with load sensor

The new XL Unloader 400 and 200 chain designs have almost double the previous chain strength
[/list]
[section background_repeat="repeat" background_position="center top" background_attachment="static" background_scroll="none"]
[divider style="none"]
[/divider]
Featured Projects
[one_third]
Dry Bulk & Liquid Storage Tanks
[/one_third]
[one_third]
Architectural Covers
[/one_third]
[one_third_last]
Aluminum Domes, Reservoir & Flat Covers
[/one_third_last]
[custom_posts template="one_third_gallery" effect="none" hide="date,author,comments_link,categories,tags,button_1″ entry_ids="8870,8804,8890,8903,8879,8871″]
[/section]